Excellent new website: Master Slave Lifestyle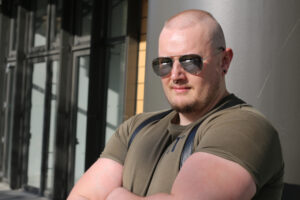 My dear friend Phil, a lifestyle slave living in Berlin, has set up an amazing website for all those  who seek to, or are already living as Master & slaves, or following BDSM as a lifestyle. This is a great resource for those who want to better understand or to live as part of a chosen family. Be that 24/7/365 master slave, or as a leather family in brotherhood.
I was honoured to be invited along with my alpha slave to be interviewed by Phil for one of the great podcasts available on the site.
The website is a great place for those wanting to find out more – be it as beginners or advanced practitioners – and to be the start of bringing together those of us who are living the lifestyle or trying to find it. The site is a safe space to connect with other like minded folk, where we can go for help and support and brotherhood.
Over 4000 people a month are already checking out Phil's website. When you visit, sign up for the newsletter so you don't miss any articles.
Use this link to have a look and explore the MasterSlaveLifestyle website.