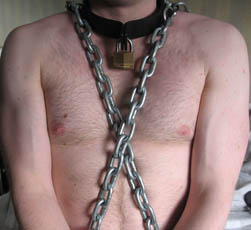 Master Tim has almost 40 years' experience in the world of Gay BDSM. He was also a teacher for some 35 years and has been a full time life coach since 2009. During this time Tim has accumulated a wealth of knowledge and experience, but these have little value if they are simply collected. He now sees it as his responsibility to share and to pass on what he knows by using his skills to develop subs and slaves or to guide other Tops and Masters.
Master Tim is not a lifestyle Leather Master, but is a man of wide ranging passions and interests, one of which happens to be gay BDSM action. Whether it is passionate vanilla coupling, or hard core S&M sex, it is a form of communication and interaction between consenting adults which is without equal.
Your coach is always happy to help novices or more experienced practitioners regardless of whether or not they will ever meet or 'interact' in person. Considered to be a safe and sane but assertive Master, Tim is patient with novices and always non-judgemental unless safety is in doubt.
Master Tim considers himself most fortunate to have gathered around him a great group of loyal, long term subs and slaves who he sees regularly and has in some cases done so for a great many years. All these guys are individuals and all are unique in their interests and desires. Together with Master Tim, they satisfy needs, explore boundaries, and in time, push against limits. Most of the group are gay and single but others are bi or straight with boyfriends, girlfriends or even wives. Any such labelling is secondary when we are exploring domination and submission.
Good coaching is all about asking the right questions to elicit solutions. If you have any questions for Master Tim then take a look at some options.