Over the many months that I've been posting these blogs I've painted a picture of BDSM as a healthy, stimulating and fun activity. It has been very much my intention to promote the positive side of things. So am I now going to spoil that view? I do hope not, but there is a dark side to BDSM and it would be irresponsible of me not to talk about it. I have also had several questions from readers about what happens when things go wrong and it is time that I replied to them. I will discuss potential risks and then look at how best you can protect yourself from abuse or danger. I will also give some consideration to safe practice both before and during BDSM sessions.
Is BDSM dangerous? My short answer to that is no. Why do I say that?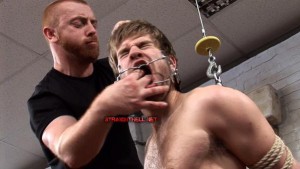 There is no evidence to indicate that BDSM as a pastime is any more dangerous than any other leisure activity. It is measurably less dangerous than many sporting activities. As in most things it is not the activity itself which is dangerous but more usually the people doing it. The dangerous people are of two very distinct types. First we have the abusers who pose a danger simply because their world is a completely selfish one where they have no respect for their partner's physical or mental well being. As such, their behaviour may appear more arrogant than assertive, but it is quite likely to manifest itself somewhere along a line from sociopath to psychopath.
Secondly, we have the ignorant. These may simply lack experience but it is with these people that accidents are more likely to occur through lack of knowledge, experience or understanding. This problem can be cured by education and experience but that needs an open mind and a desire to learn. I've been a practitioner for forty-five years but I'm still learning. In the early years it's easy to think that you have become an expert after a few good experiences. Believe me the biggest misunderstanding is that you don't know what you don't know.
In the past I've been accused of scaremongering over my attitude to safety, usually by arrogant Doms who say that I am making a fuss over nothing because things never go wrong. Well I have news for them. Things can go wrong. Things do go wrong. Yes you should be afraid because like any risky activity undertaken, unless you educate yourself you are putting yourself and your partner in potential danger. What now follows, is an account of some of the things which have gone wrong for real people in real situations. Often the consequences are merely frustrating or embarrassing, sometimes they are painful and just occasionally they are tragic.
In my experience, the most common problems occur during hard cp sessions. I've known several subs who have taken severe beatings, canings or floggings far beyond anything they had agreed to. Occasionally this is the result of an over enthusiastic Dominant, but once in a while the Dom administering the beating either loses control or intentionally ignores the agreed safe word. I've know subs who have learned a painful lesson and had to walk (slowly!)away from a reckless Dom. Others however have been either physically or mentally scarred by the experience taking months to recover. Some have been so damaged by the betrayal of trust that they choose never again to submit to any Dom.
Possibly the least damaging scenario but apparently no less common complaint is the no-show. This may simply be a case of either a Dom or sub not showing up. It's not uncommon for fake Doms to lead a sub on with online promises. Worst of all are those who arrange to meet and cause the victim to travel to an incorrect or even non-existent address. The most extreme example that I've come across was a Canadian sub who 'groomed' a dom who then flew from London to Toronto to spend two weeks with him. Of course on arrival there was nobody to meet him and all the contact details proved to be false. Hard and expensive lesson learned.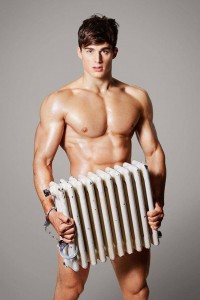 Of course when the address is real that may also be a problem. I have had accounts from two subs in the past who have had to escape from houses where they arrived and felt trapped or threatened. Another young guy arrived at a Dom's house for a session one Friday night. He was then restrained, drugged and both mentally and sexually abused for forty eight hours before he was released. Luckily he suffered no lasting physical damage but he has never submitted to another man again.
I could recount tails of drug misuse, hot wax burns, severe rope burns, inserted foreign objects, immovable cock rings and pin wheel misuse. There was also the Dom who insisted that he only practiced safe sex but changed his mind once his subs where tightly restrained. Another so called Master on two separate occasions that I know of, left subs to take themselves to hospital with broken arms!
There are just two more activities which I want to mention before completing this sad litany. I suppose they carry some weight with me because both have caused the deaths of subs who were known personally to me.
Bondage and restraint can provide the best of experiences in the hands of a skilled Dom. There are a few simple safety rules which will ensure an absence of risk. I will deal with these in more detail next time. Some years ago however, a well known gay sub on the London scene died when these rules were ignored. First he traveled to America to visit a couple of dominant men but left no details with anyone about where he was going or who he was meeting. It appears that this sub was left in restrictive bondage unattended, overnight. Some time during the night the poor guy choked and was found dead the following morning. The couple panicked and took the body to a remote area and buried it. Cutting a long story short, the guys were eventually caught and charged with the death.
My final warning involves breath play. I will also look in future at the dangers involved with this one but sometime ago I lost a good friend to the activity. The sub was a young guy who choose to experiment alone with nitrous oxide and auto-asphyxiation. The combination was lethal and sadly he also died alone.
That is more than enough doom and gloom for now. I do still maintain as an activity, BDSM is perfectly safe when an ecology of common sense prevails.
Next time, I will go through a list of suggestions for self preservation. I will also look at the really important but seldom considered topic of Positional Asphyxiation. There are many other danger points for the uninitiated and before anyone jumps up and down about these I have not mentioned everything here. I will come back to such things as safe sex, needle play, impact play, scarification, sounding, fisting etc.
Stay safe, share thoughts and above all, have fun!