BDSM is good for you.
A bold statement, but for experienced BDSM practitioners it is no surprise. Many researchers have become fascinated with the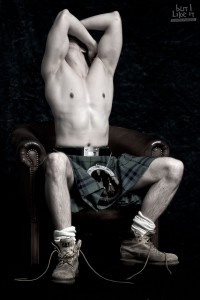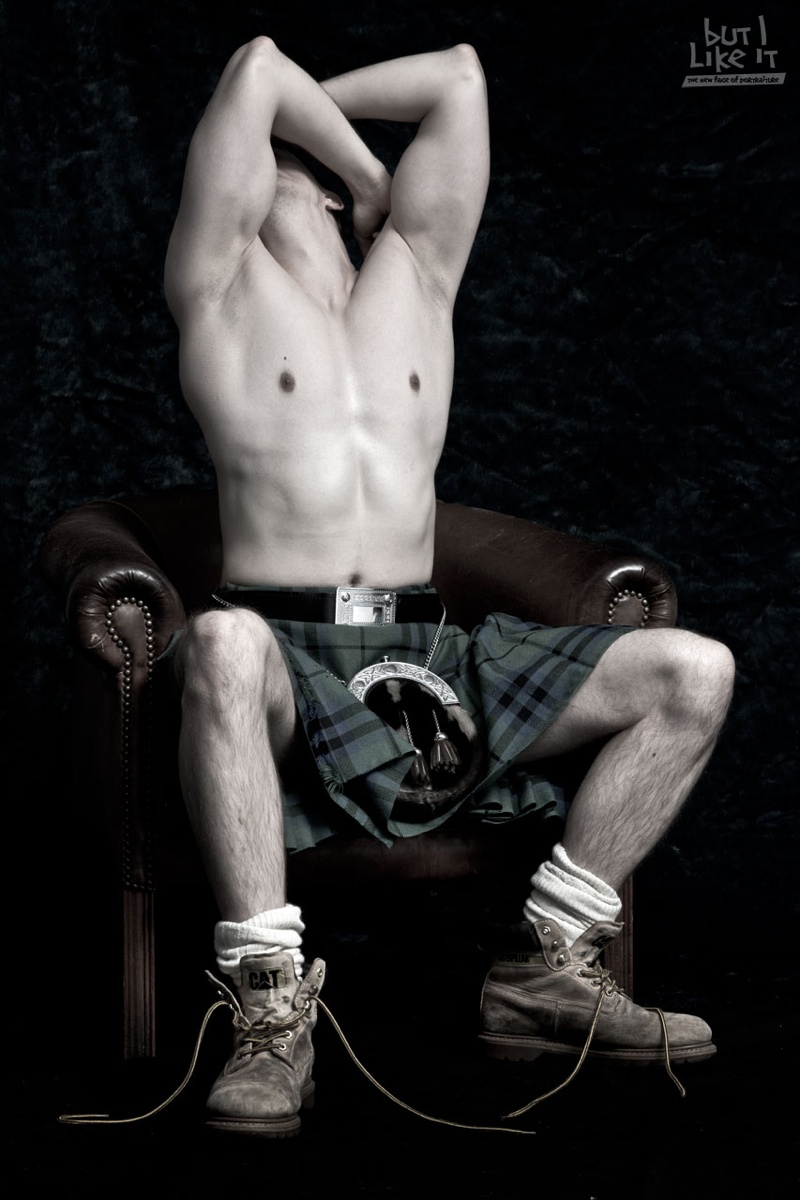 psychology of the BDSM world and so far their findings have been very positive. Opinions are changing and something which in the past was treated as a disorder is now under serious review. The scientist in me admits that my bold statement is an extrapolation of the findings but it remains a reasonable conclusion based on current evidence.
The Diagnostic and Statistical Manual of Mental Disorders is often referred to as the "psychiatrist's bible". In the latest (5th) edition, BDSM is no longer listed as a disorder but instead is referred to as a paraphilia, or unusual sexual fixation. Even in this incarnation, studies have consistently failed to link BDSM practices to any psychological problems, leading some professionals to argue for its removal entirely from the manual.
Recent studies do in fact tend to range from the 'does no harm' variety, to those which appear to suggest that BDSM behaviour lends itself to measurable positive mental health. So, can we truthfully say that BDSM is good for you? Well, yes, it seems that we can.
Elsewhere I have discussed the notion of the 'sub-space' or 'head space' which many submissives describe. One study (1) in 2013 found that BDSM can give similar results to focused meditation, leaving the practitioner in an altered state of consciousness. It appears that blood flow to the brain may be altered in similar ways to those previously recorded in certain types of deep meditation or in the well-documented "runner's high".
Some of the practitioners in the study were 'switches' who liked to both give and receive pain. Their role in the study was decided on the roll of a dice and they performed a cognitive test both before and after sex (the Stroop task). It was noted that those playing the 'sub' role performed poorly in that part of the brain known as the Dorsolateral prefrontal cortex which is linked to high level functions such as focused attention, working memory and executive control.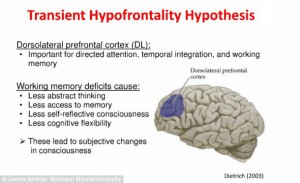 This area of the brain has also been associated with such behaviours as daydreaming, various drug 'highs' and the aforementioned 'runners high'. We should not be surprised to learn that activating this area of the brain can lead to feelings of floating, peacefulness and of living 'in the moment'. It can also give the impression of time standing still as well as impacting on the ability for rational thinking.
More general findings have echoed other studies where it was found that BDSM practitioners experienced fewer feelings of anxiety than the general public. There has also been some evidence to suggest that practitioners have more secure relationships than others. Of course this excludes the very specific anxieties felt when meeting a new BDSM partner and submitting to them.
Another research paper (2) published in 2013, seems to suggest that BDSM practitioners may as a general rule actually be more mentally healthy than the general populace. In this study, researchers questioned 902 BDSM and 432 'vanilla' practitioners without telling them the purpose of the surveys. The questions covered aspects of personality, sensitivity to rejection, style of attachment within relationships, as well as their overall well being.
Interestingly the highest scores were achieved by the 'Doms' in the group as compared to the 'switches'. Of the three groups, the submissives scored the lowest but even their scores were still higher than the vanilla practitioners. In reporting this research, the online magazine Live Science (3) explained the findings as follows:
'The new results reveal that on a basic level, BDSM practitioners don't appear to be more troubled than the general population. They were more extroverted, more open to new experiences and more conscientious than vanilla participants; they were also less neurotic, a personality trait marked by anxiety. BDSM aficionados also scored lower than the general public on rejection sensitivity, a measure of how paranoid people are about others disliking them.
People in the BDSM scene reported higher levels of well-being in the past two weeks than people outside it, and they reported more secure feelings of attachment in their relationships, the researchers found.'
More work needs to be done to look into the reasons why BDSM practitioners appear to be more mentally healthy than the general population. Some researcher believe that this may simply be that those practicing such activities are more aware of their own sexual needs and desires. This understanding may well lead to less overall frustration with their physical and emotional relationships.
Wouldn't it be great to think that our need for anti-depressant drugs could be replaced by a pair of handcuffs and a decent flogger!
References:
 (1) James Ambler, a graduate student in psychology at Northern Illinois University, and presented at the annual meeting of the Society for Personality and Social Psychology in Austin, Texas.
(2) http://onlinelibrary.wiley.com/doi/10.1111/jsm.12192/abstract
(3) http://www.livescience.com/34832-bdsm-healthy-psychology.html