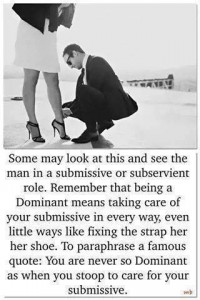 If you've explored the online BDSM world at all, you'll most likely have encountered the phrase 'topping from the bottom'. Depending on the context, this may have been presented as a bad thing (i.e. 'Try to avoid topping from the bottom'). Most likely you won't have received an explanation for what this actually means, since it's one of those concepts that experienced BDSM practitioners seem to assume are universally understood.
Put simply, topping from the bottom is exactly what it sounds like: a sub, slave or other 'bottom' controlling what happens during a session, a responsibility which is at least nominally supposed to rest with a dominant.
On one hand, this may seem counter-intuitive. Why would the submissive subject in a scene be the one in control? Isn't that a contradiction in terms? Looked at another way, however, topping from the bottom is perfectly natural. After all, the bottom is the one who is acted upon during a session – if not an entirely passive participant, they are at the very least the ones who things are done to rather than the one doing things to others. Doms of course have their limits and preferences, but it is unlikely that any typical session will play out in a way where those limits could unexpectedly be violated. A bottom, on the other hand, must always be aware of how close the top is bringing them to their personal line in the sand.
But 'topping from the bottom' doesn't just involve the observance of limits. It carries an implication of control, of manipulating the direction and tone of a session to such a degree that the bottom is essentially calling the shots.
There are certainly cases where this might be irritating – for example, if it had been decided beforehand that the Dom would  control what happens and when, only to find that his or her Sub constantly interjects with last-second requests or alterations to the plan. This could certainly kill the mood for the Dom, particularly if the Sub is asking for things that they aren't particularly interested in. One of the challenges presented by older or more experienced subs is that they may have developed a shopping list of their favourite activities and will present this to the Dom as a list of Things-to-Do. This often leads little room for the skill, desires or creativity of the Dom and can severely cramp their style.
But imagine the following scenario: a couple, Alice and Bob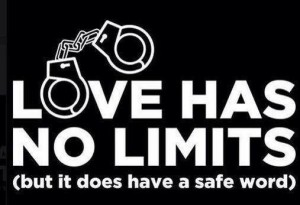 (or Andrew and Bob, or Alice and Claire, or…) have been together for ten happy years. Lately, however, Alice has started to realise that she has unfulfilled desires involving submitting to a strong, dominant man – namely, her husband. Bob doesn't exactly share these fantasies with her, but he's happy to try out some exploratory BDSM sessions to see where it leads. Spot the potential problem!
Obviously, Bob's inexperience here is going to be a bigger problem than Alice's. If she was single, she might seek out an experienced Dom who could guide her through her initial forays into the BDSM world. Even if her broad minded partner were to agree to this, many female submissives feel way too vulnerable about giving themselves to a strange male Dominant. However, in this case, neither Alice nor Bob are interested in an open relationship; if they're going to do this, it has to be with each other. That means that Bob has suddenly found himself responsible for guiding a BDSM session, something that he has no experience with. If he screws it up, Alice will feel unfulfilled – or, worse, he could accidentally violate her limits, creating a traumatic experience for both of them.
That's a lot of pressure for an inexperienced Dom! The obvious solution is to have Alice be the one calling the shots during their first few sessions. A healthy amount of role-play will be necessary here, more so than might be the case if Bob was a seasoned veteran. His dominance over Alice will essentially be an act that he plays out for mutual satisfaction; in reality, she'll be the one controlling what happens, and not just in the sense that she has the power to stop things immediately by using a safe word.
How exactly this will work will depend on how important it is to Alice that they maintain their roles consistently. They may arrange everything in advance down to the smallest detail and agree not to deviate from the plan. Alternatively, they may break character at certain points in the session, with Bob checking in to ensure that things are going smoothly and asking what Alice would like him to do next.
I say that this is 'role play' because, in this scenario at least, Alice and Bob are not 'naturally' submissive or dominant, respectively. Their relationship will not fundamentally change in any way. Contrast this with a full-time Master/slave or Dom/sub relationship, where the power dynamic is permanent and 'real' – that is, not a role that the participants slip into, but rather a natural background state that determines the parameters of their relationship as a whole.
Needless to say, there are hardcore BDSM practitioners who will turn their nose up at Alice and Bob's arrangement. Bob isn't really a dominant, they'll say, and Alice isn't really submissive. They're only pretending.
I wouldn't let this kind of snootiness bother you. For one thing, there will always be people more hardcore than you. If you 'merely' roleplay, there'll be someone who considers their dominant or submissive side to be their real self. If you see a Dom every second week, there'll be someone who sees one every week. If you mix a BDSM relationship with a vanilla one, there'll be someone who does it 24 x 7, and so on.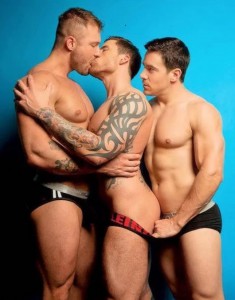 There is no one proper way to do BDSM. Topping from the bottom is not inherently a bad thing, and in fact it may be exactly right for you – it all depends on what kind of relationship you're in and what kind of desires you want to have fulfilled. Where both parties are complete novices but willing to learn for each other, it may prove useful to seek out an experienced facilitator to act as a mentor in early sessions. You would both set the rules before hand and be there to look out for each other.
If you are in Alice's situation, or if you're afraid of the idea of handing over control to a stranger, consider topping from the bottom. It might be exactly what you need to get started.